N(19) - 69 & 1 Anniversary - 30 November 2005
| | |
| --- | --- |
| | years since the great fire at Crystal Palace |
Café Paradou, Crystal Palace Parade 7 p.m. on the night of the 30th November 2005. A small group sat 'round an exhibition arranged by the CP Foundation (John Greatrex) drank coffee and looked back to the night of the 30th November 1936. Sir Henry Buckland walked towards the Crystal Palace with his daughter Crystal. He saw a red glow inside the building and rushed inside to find some of his staff dealing with a small fire. For a while everything seemed to be under control then the fire started to spread....
| | |
| --- | --- |
| ...the glass began to melt and the flames reached 100 metres into the sky. Whole panes of glass flew up and crashed down into the neighbouring streets. Ninety fire engines were called to deal with the blaze, but they with their crew of 500 firemen could do nothing to save the great building. Sir Henry said "The Crystal Palace is finished. There will never be another. This is the end of an age." | |
Near what was the entrance to the Crystal Palace, to commemorate the event ,we lit a small bonfire in one of the footings of an iron support pillar which istself had dissappeared in the original fire. Perhaps this signified not only the loss of a great nineteenth century icon but also the beginning of a new era for the Park as the fruits of the current dialogue process are about to be realised.
---
| | |
| --- | --- |
| | year since the Café Paradou opened on Crystal Palace Parade |

The Café Paradou supplied us with the space, a friendly atmosphere and, of course, the coffee on this quite cold, dark November night.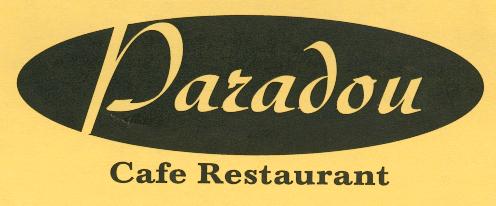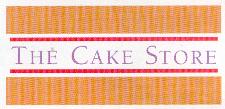 The Cake Store provided the splendid joint birthday cake - duly dispatched.
---
Café Paradou
10 - 11 Crystal Palace Parade
London SE19 1UA
Tel.: 020 - 8670 7600
Web: www.cafe-paradou.co.uk
Cake Store
Slatters Bakery
111 Sydenham Road
Sydenham SE26
Tel.: 0800 052 0058
Web: www.thecakestore.com
---
Go to Mini-fire, May 2005 - pictures.

4/12/05 Last updated 4/12/05
Main source: "Palace of the People" Graham Reeves - Bromley Library Service (1986)