(LI.2) Web Sites
---
CONTENTS
Anti-UCI
Archaeologists campaigning for the environment
Battersea Power Station Community Group
Bob Speel
Bretton Woods Community School
Campaign for Planning Sanity
Castle Area Campaign, YORK
Catherine Hayes
Citizens Connection - for people who want to make a change
Common Purpose - is about leaders from all sectors of society
The Crystal Palace Band
The Environment Agency
The Festival of Britain 1951
Glasgow's Govanhill Pool - save the pool campaign
Greater London Authority
The Green Channel
JAM74 - M74 Northern Extension(ALTERNATIVES) London Planning Advisory Committee
Members of Parliament
Mile End Park
Monuments and Dust
Routemaster - Save the Routemaster
The Royal Parks Agency
schnews - protest database/news site
The Speakers Club of Bromley - improve communication skills
Sydenham Freeserve - serving our local community in South East London
TV - Channel 4
The Victorian Web

---
Citizens Connection - http://www.citizensconnection.net/

CitizensConnection.net is the biggest website in the UK for active citizens - packed with advice for people who want to make a change

Common Purpose - http://www.commonpurpose.org.uk/

Common Purpose is about leaders . Not just elected leaders. Not just business leaders. Not just established leaders. But all leaders. From all sectors of society.

Common Purpose helps people in leadership and decision-making positions to be more effective: in their own organisations, in the community and in society as a whole.
[20/10/02]
---
Campaign for Planning Sanity - http://www.onlincam.freeserve.co.uk
- have organised a meeting at the
International Student House
Great Portland Street
London
...(speakers, workshops....) the meeting is open to all. (9th February 2002, 10 am to 5 pm)
We have organised this meeting for all concerned at the Governments Planning Green Paper.
The government has announced stunning changes to the planning system in the Planning Green Paper, the proposals include allowing High Tech Industrial Units to be built with NO planning permission, a reduction in the rights of ordinary people to participate in the planning system in the name of speeding up decisions, and of course allowing parliament rather than public inquiries decide major infrastructure projects.
We are now gathering support, representations on the Green Paper need to be in by March 27th, so we are consulting all interested groups and individuals. We have also set up two mailing lists one public, one private for activists. A temporary WEB site is being hosted on the CfPS site until something more substantive can be set up:
WEB SITES:
http://www.onlincam.freeserve.co.uk/planpaper.html
Open Forum Mailing List - http://www.topica.com/lists/pgp
Activists Mailing List - http://www.topica.com/lists/pgpclose
Link Planning Green Paper - http://www.planning.dtlr.gov.uk/consult/greenpap/index.htm
CfPS initial response - http://www.onlincam.freeserve.co.uk/gpreply.htm
If you are, or have ever been involved in any planning dispute or campaign then you will know the importance to local communities and the environment. Please get involved.
3/3/02
---
| | |
| --- | --- |
| | "Welcome to one of the world's most widespread consultation programmes on a new park development. With the help of funds from the National Lottery and ideas from the local community, we're creating the 21st Century Park at Mile End in East London. Local people, politicians, professionals, artists, public servants and business people have all signed up to the vision of a park that is truly green." |

So reads the introduction to their website describing a truly remarkable approach to what is meant by "consultation" in the synthesis of ideas making up this exciting project.

Visit their website - MILE END PARK

Bromley Council could learn from this if they had a mind....
Contents>>>>>
---
We are included on this excellent site which is well worth a visit for its broad view of Victorian Society and its well written and researched articles. It looks at the literature, history and culture in the age of Victoria. Look at our short piece on the Crystal Palace at:
http://www.scholars.nus.edu.sg/landow/victorian/1851/sacks.html ,
then look at the rest of the site from their home page.
Updated link: 2/09/01
Contents>>>>>
---
London Planning Advisory Committee
We are the London Boroughs' statutory planning committee. We were set up in 1986 by the Act of Parliament which abolished the Greater London Council (GLC). Our main role is to give Londoners, through their local Borough representative, a say in the overall planning of London.
Section: Development Proposals
Report No.64 /98. Contact Giles Dolphin, Assistant Chief Planner
LPAC is advising Bromley Council that a proposal by local community groups to build a scale model of the Crystal Palace on part of the site of the old Palace is acceptable in strategic planning terms. Outline ideas to use the site as a 'People's Park', with the emphasis on ecology, and with a small art gallery shops and café, are also acceptable.
Bromley Council has already granted permission for a major leisure and entertainment facility to be developed on the site. This is likely to include a multiplex cinema, other commercial indoor leisure use and a large car park.
LPAC advised against this proposal as it conflicts with strategic planning policies for such developments to be located in town centres, and with policies to reduce the need to travel.
LPAC Leading Members
| | |
| --- | --- |
| Chair | Cllr Nicky Gavron; Labour Group Leader |
| Deputy Chair | Cllr Sid Kallar; Labour Group Deputy Leader |
| Vice-Chair | Cllr Brian Neighbour; Labour Group |
| Vice Chair | Cllr Martin Elengorn |
| Vice Chair | Cllr Alexander Nicoll; Conservative Group Leader |

LPAC Political Composition
Labour - 22; Liberal Democrats - 4; Conservative - 6; Independent - 1; Undecided - 0.
LPAC Members and Deputies
| | | | |
| --- | --- | --- | --- |
| Group | London Borough | Member | Deputy |
| LD | Bromley | Cllr P Booth | Cllr J Green |
| L | Croydon | Cllr A Dennis | Cllr I Payne |
| L | Lambeth | Cllr H David | Cllr S Reed |
| L | Lewisham | Cllr A Pegg | Cllr T Scott |
| L | Southwark | Cllr D McInerney | Cllr H Latham |
L = Labour
LD = Liberal Democrats
The above report can be found at: http://www.lpac.gov.uk/esc_key4.html£9
Home page: http://www.lpac.gov.uk/index.html
(...thanks to one of our e-mailers, "spakhjm", for this information)
Last updated 10/6/99
Contents>>>>>
---
Bob Speel
His web site is dedicated mainly to 19th century art. It contains a section on Sir Joseph Paxton and on
The Great Exhibition of 1851
with lots of pictures and details of the most important industrial art exhibition of the 19th century.
Web site: http://myweb.tiscali.co.uk/speel/
---
Factual material in the search for the cause of the Crystal Palace fire of 1936.
Time Team History Hunters Website; Contents>>>>>
---
Anti - UCI site
A site has recently come to hand which concentrates on the role played by UCI cinemas who are currently working with London & Regional Properties and Bromley Council. They are to operate the 18 cinemas in the multiplex.
LINK>>>>> http://www.boycott-uci.freeserve.co.uk
Date added: 18/7/99/Last update: 18/7/99
---
The Green Channel is a service run by Green Channel Communications Ltd. whose aims are to promote positive environmental change through better communication of environmental information, products, services and initiatives.
The Green Channel provides a global forum and marketplace for commercial, professional and public interest organisations. A number of specialised services are also available.
The Green Channel also carries out environmental and computer consultancy, together with a wide range of Internet-connected services, including web page design and consultancy.
Web site: http://www.greenchannel.com/main.cfm
Includes: The Environmental Law Foundation (ELF) which is an independent national charity offering advice and assistance on environmental problems to help prevent damage to the environment.
ELF was established to ensure access to environmental justice and support for communities (or individuals) suffering the consequences or threat of damage to their environment, ranging from air and water pollution to the loss of open space and habitat.
Web site: http://www.greenchannel.com/elf/
---
The Environment Agency
Information on the state of the environment - lots of recent reports - emmissions to the atmosphere (carbon dioxide, lead); noise pollution - " Local authorities in England and Wales received five times as many complaints in 1996/97 than in 1982 (figures given) - since 1982 the number of complaints about road traffic noise has risen by 67%."
Web site: http://www.environment-agency.gov.uk/

Noise complaints to local authorities in England and Wales, 1982 to 1995/96.

The change shown is equivalent to an increase of about 15% every three years.

nb.(These numbers are not necesarrily comprehensive since most complaints are addressed to highways authorities or the Department of Transport.)

With this general trend in the increase in noise complaints due to traffic it seems hardly credible that Bromley can dismiss the concerns expressed without a proper traffic assessment.
---
ROUTEMASTER - Save the Routemaster Campaign
| | |
| --- | --- |
| | The open platformed, rear entry buses, known as Routemasters, are very quietly, being taken off the streets of London. A global symbol of a world city is fading away. They are being pensioned off for seemingly spurious reasons and without proper consultation with the Londoners that use them everyday. |
| NEWS: Around 6,000 people have signed the online petition since the end of July! Add your signature - click on the bus to be transported to the Save the Routemaster website. | Why not put a digital face on Big Ben while you're at it? Will TfL finally listen? |
Ed. Article from The Guardian on the Routemaster

---
The Royal Parks Agency
"The Agency's aims are to manage the ROYAL PARKS so that they:
offer peaceful enjoyment, recreation entertainment and delight to those who use them;
are enhanced, protected and preserved for the benefit of this and future generations; and
are managed with efficiency and effectiveness and in accordance with the principles of public service as set out in the Citizen's Charter.
web site: http://www.open.gov.uk/rp/rphome.htm
- for more information about opening times, locations, facilities in detail, history and Park Managers addresses...
P.S. - it might not surprise readers to note that I could find no sign of a multiplex cinema being offered as part of the leisure activities of any of the parks nor any hint of rooftop car-parks! What was on offer, however, were activities like boating, swimming, model boats,putting green... cricket, playgrounds, band-stands... theatres, restaurant/cafes, puppet shows... deck chairs and kite flying.
It's good to know that there are some agencies in charge of our precious open space in this marvelous capital city, London, who see beyond the narrow views held by Bromley Council.
---
Bretton Woods Community School
Peterborough, England, Europe PE3 8D
John Greatrex, Special Needs teacher at the school is working on a project to put , temporarily, a one sixth model of the original Hyde Park Crystal Palace in Hyde Park by May 2001, the 150th Anniversary of the completion of Paxton's original building. The model will be 50 yards long, 20 yards wide and 20 feet high.

Anyone with a mega-pound sterling to spare?

http://www.brettonwoods.peterb.sch.uk/

at the time of writing, 1/6/99, their website is in a fledgeling state
the picture might be a fledgeling Joseph Paxton!?
---
Monuments and Dust
The Culture of Victorian London,
Project Directors: Michael Levenson, University of Virginia
David Trotter, University College, London
Project Manager: Corey Brady, University of Virginia

Institute for Advanced Technology in the Humanities, University of Virginia
Department of English, University College London
Cambridge University Press
Includes a thoroughly researched 3-D computer model of the original Crystal Palace. The content has a number of insights which are very interesting such as the "multifunctional" nature of the building components. [This is an issue which (I believe) was not covered by Ritchie's deposition to the House of Lords. Ed.] The models too are great. There is much else besides e.g. in the London sections.
The Crystal Palace Project: http://jefferson.village.virginia.edu/~cj8n/london/
The Institute home page: http://jefferson.village.virginia.edu/
Information: http://jefferson.village.virginia.edu/london - press "Enter archive" - various routes available.....
Source material:
The Great Exhibition of 1851, Victoria & Albert Museum, C.H.Gibbs-Smith, 1981. This book provides a overview of the political and social events leading to the construction of the Crystal Palace as well as a summary of its construction and use.
The Building Erected in Hyde Park for the Great Exhibition of the Works of Industry of All Nations, 1851 by Charles Downes, Architect, with scientific description by Charles Cowper, Assoc. Inst.C.E. Published 1852. John Weale, 59 High Holborn London.This book provides detailed construction documents and specifications of the Crystal Palace.
---
Basil Walsh writes:
"As part of the opening of the Great Exhibition in May 1851 at Crystal Palace(Hyde Park), she participated in various oratorios, Elijah, Messiah and Creation with the famous tenor Sims Reeves.
Then after a world tour to America and Australia, she returned to England in 1856. In November 1860, Catherine Hayes sang in at least two concerts at Crystal Palace (Sydenham). At the first concert she sang the principal aria from Donizetti's opera Linda di Chamounix and followed up with the Irish song, The Last Rose of Summer"by Thomas Moore.
The music critic of the Illustrated London News had the following to say, "Mdme. Catherine Hayes was the principal vocalist (Nov 3) displaying her beautiful voice and fine taste and expression" (ILN Nov 10, 1860). At a later concert at Crystal palace, in the same month she sang from Verdi's La Traviata and was joined in a duet from the same opera by a tenor called Palmieri.
Strangely, Michael Musgrave doesn't mention her at all in his book on Crystal Palace, yet outside of Jenny Lind she was the foremost oratorio singer in England at the time. She was always considered better than Clara Novello."
The Catherine Hayes web site (http://www.catherinehayes.com/) provides an outline of the first full-length biography of Catherine Hayes, an extraordinary young international opera and concert singer, who was born in Limerick, Ireland in 1818.The book,
"Catherine Hayes:The Hibernian Prima Donna" by Basil Walsh,
is scheduled to be published by the Irish Academic Press, Dublin, Ireland in the spring of 2000.
This is an incredible story about a young Irish woman's musical life and travels to far away places in the middle of the nineteenth-century. It tells how this young woman fell passionately in love as she pursued her profession with great pride and success as an eminent vocalist around the globe.It has been 140 years since Catherine Hayes died at the peak of her success in London. This is the first full-length biography of her life and times. It's the unique story of a bright, young, courageous Irish woman's rise to fame and fortune on a global basis. Her achievements are unprecedented.
[Ed.note- I can't resist observing that it's good to see a part of the great cultural heritage of Crystal Palace recorded in this biography - I wonder if, in another hundred years, multiplex performances will be so remembered?]
---
JAM74 - M74 Northern Extension(ALTERNATIVES)
JAM74 is an alliance of 14 environmental, community and transport groups who believe there are many alternatives to the planned M74 Northern Extension.
Glasgow City Council, South Lanarkshire District Council and big business groups are planning a £177million motorway through the south side of Glasgow. The proposed 6 to 8 lane motorway will be raised on 40 feet concrete stilts as it crosses from Carmyle in the west to Kingston Bridge in the city centre.JAM74 believes this 1960s style road planning will cause pollution, health problems, community breakdown and won't free up traffic or bring the jobs that are promised. JAM74 is calling for a halt to the road plans and for a comprehensive study of all transport options for the area. There has never been any research on alternative transport options or the effects of the motorway on communities and the environment.
Web site: http://www.strath.ac.uk/Students/Environment/JAM74.htm
---
Archaeologists campaigning for the environment
Dirty dealings at Crystal Palace?
It is argued that - "The Council has failed to comply with most of PPG 16 and in particular paragraphs 18, 19, 21, and 22. " http://www.geocities.com/RainForest/Canopy/2065/crystalp.html/

Also their home page is at http://www.geocities.com/RainForest/Canopy/2065/
---
The Crystal Palace Band

Founded in 1901 at Albert Yard, the Crystal Palace Band is an excellent, traditional brass band, based locally - though not a colliery in site! It has a strong history of association with the Crystal Palace itself.

Furthermore they have a "learner's/training group" as well as the main band, both of which meet on Wednesdays at St. John the Evanglist Church, High Street, Penge, SE20. Training group 7-8pm and main band between 8pm & 10pm.
Some of the Band's concerts happen locally, including one on Saturday, 5th May 2001 at their rehearsal base in Penge. This was the second concert the Band have put on this year (2001)as a prelude to their main centenary celebrations with a gala concert planned for Saturday 27th October 2001.

Full, up-to-date information about the band, including a regularly updated events list and official contacts points are available via their home page on their official website:

http://www.crystalpalaceband.co.uk/

Secretary Rachel Bleach can be contacted by e-mail (click on her name) or tel: 020-8776 2520.

Perhaps they'll play for us one day, a serenade for the Park.

updated 15//3/01; 22/04/01;11/5/01(new logo);2/9/01;9/9/01 some minor corrections;20/10/02 removed events link. Secretary phone number change 3/2/03;10/1/06 fixed link & updated information etc.
---

An organisation based in Brighton, UK - schnews is one of the largest environmental internet magazine sites. Its web-site links to approx. 500 other web sites, many of which are direct action / protest sites.
e.g. a search using "planning" brought up five references: Chapter Seven, Royal Town Planning Institute (RTPI), Stewards Corporation Movement, Third Battle of Newbury (3BN), Travellers' Advice Team (TAT)
(27/11/99)
---

The Festival of Britain 1951

"MDCCCLI
CIVIUM INDUSTRIA FLORET CIVITAS
MCMLI"

"A NATIONAL DISPLAY, ILLUSTRATING THE BRITISH CONTRIBUTIONS TO CIVILISATION, PAST, PRESENT AND FUTURE, IN THE ARTS, IN SCIENCE AND TECHNOLOGY, AND IN INDUSTRIAL DESIGN."
(RT. HON. HERBERT MORRISON)
---

Sydenham

(click for link)
Situated between Dulwich to the north and Penge to the south Sydenham was transformed from countryside to suburb by the arrival of the Crystal Palace in 1852.
This website is set up as a free resource to help residents and visitors find out more about Sydenham. We will be adding information ourselves and will be delighted to add links to websites covering any aspect of Sydenham.
http://www.sydenham.freeserve.co.uk/ (click for link)
---
Members of Parliament:
Link to the House of Commons website which has a full up to date list of members and links to other areas of interest. You can also e-mail most members from this link.
click logo:

---
Greater London Authority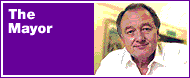 GLASGOW 'S GOVANHILL POOL: SOUTHSIDE AGAINST CLOSURE
The Council Sharks Are Coming!
Just when you thought it was safe to go back into the water, the council drain it from our pools.
They dont ask. They just take. Then try to sell us what belongs to us for £1.
Stop the Sharks.
Imagine a place where ordinary law abiding citizens are not heard and ignored by their own elected councillors.
Click here to go to their webiste.; Contents>>>>>
update: 20/05/01
The Speakers of Bromley club is for people who enjoy public speaking or who want to improve their communication skills.

Meetings are structured yet informal and allow participants to develop in a friendly and supportive setting. All ages, genders and levels of experience are welcome. You'll learn how to overcome 'butterflies' with simple preparation techniques. Learn how to get your point across. Learn the secrets of effective communication from those that practise them professionally every day. Within a short period, you'll learn skills that will last a lifetime. The sooner you start, the longer the benefit.
Click here to go to their website; Contents>>>>>
Last updated: 23/6/02
The Castle Area Campaign Group is fighting the City of York Council to stop the building of the Coppergate II shopping mall next to the ancient monument of Clifford's Tower and the Castle Museum in York, England and the scheduled ancient monument of Clifford's Tower - the site of the massacre of York's Jewish population back in 1190.
Click here to go to the website

York Tomorrow: You may also be interested to learn that York Tomorrow has just launched its own website:- http://www.yorktomorrow.com/ which details their evidence intended for the Appeal against the refusal by the Council of a Public Park at Clifford's Tower. "Of course they were never able to submit their evidence due to the intimidation and threats of financial ruin by the City of York Council's barrister. Now at least their evidence is in the public domain. You may also choose to link to that".
logo - Clifford's Tower
24/4/03.Last updated 24/4/03
Battersea Power Station Community Group

In November 1983 local people formed the Battersea Power Station Community Group to ensure that their views were represented and to make sure that local people benefited from any new use in terms of jobs and facilities and that traffic to and from the building was not to the detriment of the area.
Since then the community group has met every month and has been extremely active in criticising the proposals that have been put forward, and in promoting more viable alternative uses for the building. ..........
---
Top of Page;Contents>>>>>; Return to Links Index

30/7/99 Last updated: 27/11/99
17/12/99 - web ring added
18/12/99 - updated Bretton Woods URL
22/12/99 - corrected Bretton Woods URL; 20/06/00;24/06/00-rings; 18/09/00; 8/12/00;9/12/00;12/2/01;15/03/01;2/09/01;3/3/02;23/6/02(speakers of bromley,alpha.order);20/10/02;21/9/04;3/10/09;11/12/04;13/12/04 CPBand link update