(R96) Consultation Report: London Development Agency/Stakeholders' Dialogue Process
---
CRYSTAL PALACE PARK
CONSULTATION REPORT
NOVEMBER 2004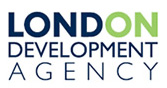 Earlier this year the London Development Agency (LDA) stepped in to help secure the future of the National Sports Centre. We agreed to take on responsibility for the sports centre in February 2006 and have an option to take on the park by 2009. We also agreed that we would submit a planning framework to the London Borough of Bromley setting out how the park can be rejuvenated and a way forward for the Sports Centre.
Why consult?
Following on-going and detailed discussions with local groups, the LDA wanted to get views from the wider local community on the future of the park and its sports facilities. We exhibited a range of ideas in a marquee in the park from 18-26 September, including six possibilities for future sports provision and various degrees of regeneration for the park itself. About 2500 people took the opportunity to look at what was on display and have their say, telling us what they thought of the ideas and putting forward many of their own.
Why an independent facilitator?
Plans for regenerating the park have proved controversial in the past. It was therefore very important that the consultation results were analysed and assessed independently to demonstrate freedom from any bias.
The consultants carrying out the consultation, Nigel Westaway Associates, had already facilitated a large amount of dialogue with local groups and it was felt that their involvement would bring a large amount of local knowledge and experience to the project.
What happens next?
The results of the consultation are very exciting and demonstrate that there is a real mood for changes to be made to the park to benefit local people and the local area. These results, together with other technical reports will be carefully analysed and will inform the LDA in developing a planning framework for the whole park and sports facilities. The tremendous response to consultation has provided significant grounds to help the LDA evolve its ideas into firmer proposals, and we will maintain regular dialogue with local groups as an integral part of this process.
There are a range of other issues we will also need to take into consideration, in particular funding options. Once a draft planning framework is ready to submit to Bromley next year, we will start a second round of public consultation on our specific proposals.
Tony Winterbottom
Executive Director, Regeneration & Development
Next Section (Key Findings & Contents); Section A; Section B & C; Appendix 1; Meetings Index

3/12/2004 Last Updated 3/12/2004