(R.2) Leicester Square demonstration -20th March 1999
- started in front of the Empire to let UCI (the proposed cinema operators for the multiplex) know that we are not happy...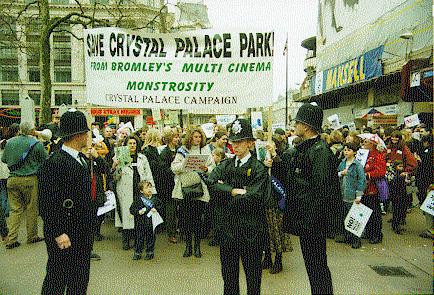 The site of the demonstration and the beginning of the march to Downing street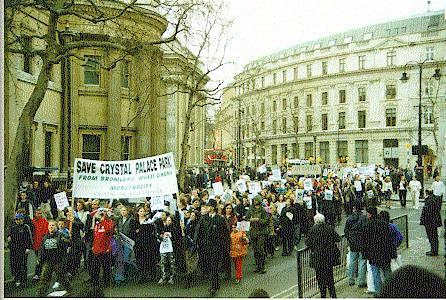 Is this the small minority of extremists, as Bromley council would have us believe?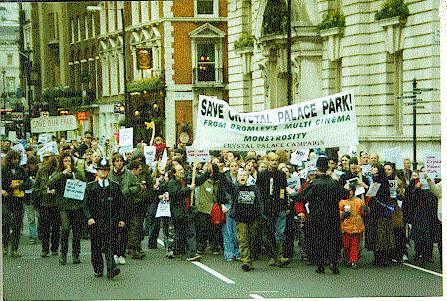 Nearing the final objective - down Whitehall...

The Crystal Palace Campaign video and letter are handed in to No. 10...
---
---
EMPIRE CINEMA, Leicester Square 20th March 1999 (were you there?)

A HUGE thanks to all the supporters of the Campaign who made a wonderful show outside the cinema and then marched to Downing Street. A letter to the Rt Hon Tony Blair, Prime Minister, was handed in, together with the Campaign Video. Our peaceful but noisy protest - "What do we want?
....SAVE THE PARK
When do we want it?
....NOW!"
- should leave UCI, London and Regional Properties and Bromley Council - not to mention the thousands of spectators who saw the demo - in no doubt of our views.
---
Top of Page
Return to Meetings/reports Index


Last updated 2/5/99