CONTACT THE COUNCIL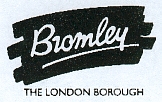 Chief Executive, Chief Officers & the Departments
The Chief Executive is the Council's Head of the Paid Service, and chief policy adviser. He heads the Chief Officer's Executive, which is the officer managerial board including all of the departmental Chief Officers.
Chief Executives Department
Main areas of responsibility: Major Council managment and strategy issues, human resources and training, marketing and communications, health and safety, support for the local economy and regeneration, business information service, customer service centre and police liaison/community safety.
---

General address:

The London Borough of Bromley,
Bromley Civic Centre,
Stockwell Close,
Bromley BR1 3UH

Telephone: 020 8464 3333

email: info@bromley.gov.uk

Out of Hours Emergency Contact: 020 8464 4848

Office Hours:
Mon - Fri 8.30am - 5.30pm
Chief Officers have both a strategic role, advising councillors on their areas of particular expertise, and contributing to the overall leadership of the Council; and also a managerial role, ensuring that the services they are responsible for focus on delivering excellent customer service, and making the most effective use of departmental resources to achieve that goal.

The Chief Executive
David Bartlett
Telephone: 020 8313 4354
Fax: 20 8290 0608
e-mail: david.bartlett@bromley.gov.uk

GOVERNMENT MINISTERs
Rt Hon Margeret Beckett (MP for Derby South - LAB),
Secretary of State for Environment, Food & Rural Affairs
Nobel House,
17 Smith Street,
London SW1P 3JR
tel: 020 - 7270 3000
Website: http://www.defra.gov.uk
---
Rt Hon Tessa Jowell (MP for Dulwich and West Norwood - LAB),
Secretary of Sate for Culture, Media & Sport,
2-4 Cockspur Street,
London SW1Y 5DH
tel: 020 - 7211 6000
Website: http://www.culture.gov.uk
---
Rt Hon Alistair Darling MP (Edinburgh Central),
Secretary of State for Transport,
Eland House,
Bressended Place,
London SW!E 5DU
tel: 020 - 79443000
Website: http://www.dft.gov.uk
---

Post to:
House of Commons,
London SW1A 0AA

LOCAL MPs
Geraint Davies (MP for Croydon Central - LAB)
Rt Hon Tessa Jowell (MP for Dulwich & West Norwood - LAB)
Jim Dowd (MP for Lewisham West - LAB)
Mrs Jacqui Lait (MP for Beckenham - CON)
Malcolm Wicks (MP for Croydon North - LAB)
---
Information about the House of Commons and members of Parliament:
http://www.parliament.uk/commons/cminfo.htm
Alphabetic list of members of the House of Commons:
http://www.parliament.uk/commons/lib/alms.htm
---
LDA contact:-
Crystal Palace Consultation
The London Development Agency
Devon House
58-60 St Katharine's Way
London
E1W 1JX