(PP.18) Childrens' Day in MAYOW PARK, Sydenham - 24 June 2000
Some Images of the Campaign's day in the Park - Mayow Park is a little ( 18 acres, 7.3 ha) oasis in some heavily built up areas in Sydenham, South London (Borough of Lewisham). It has a childrens play area, a bowling green and tennis courts and, above all, space to walk and breath. It is neat and tidy and much cherished by the local residents.
Two drawings of prizewinners Chara Powell (aged 4) and Jade-Anne Mcginty (aged 10) are shown below - there was also a third winner Emma Palmer (aged 13-drawing not shown).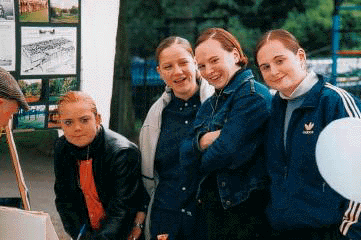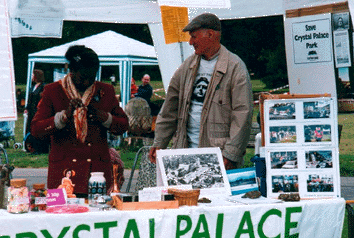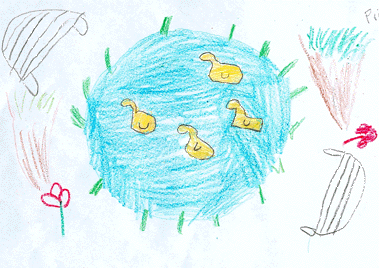 by Jade-Anne McGinty (age 10)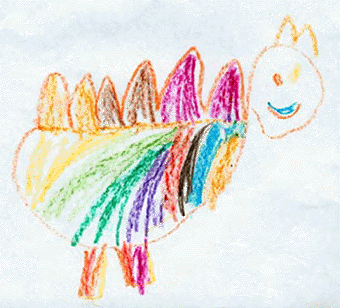 by Chara Powell (aged 4) - "a monster for people to eat inside like the original tea party in the dinosaur."

Top of page; Return to Pictures Index;

Last updated 09/07/00